Product Details
💚100% Organic Ingredients (Rich in Proteins, Vitamins, Minerals)
💚Free of (GMO, Chemical, Additives, Preservative, Coloring & Flavouring)
💚The first-ever tasty noddles babies/kids should first try!
💚Soft texture, 6 sachets (3 flavours), suitable for 7 month+-, and above
💚Australia NASAA Organic Certified, Jakim HALAL Certified, KKM Mesti Certified
Organic Baby Noodles Beetroot, Pumpkin and Plain Wheat 180G (30G X 6 Serving)
Beetroot : Beets promotes digestion activities. As kids digestive systems are still weak, feeding them with easily digestible foods and those foods which promote digestion.
Pumpkin : Contains Calcium and Magnesium that help in building stronger bones, Vitamin C is an essential ingredient for strong immune system and vitamin A is for better eye sight.
Plain Wheat : High in carbohydrates to provide energy & B complex vitamins are good for the overall development of the baby.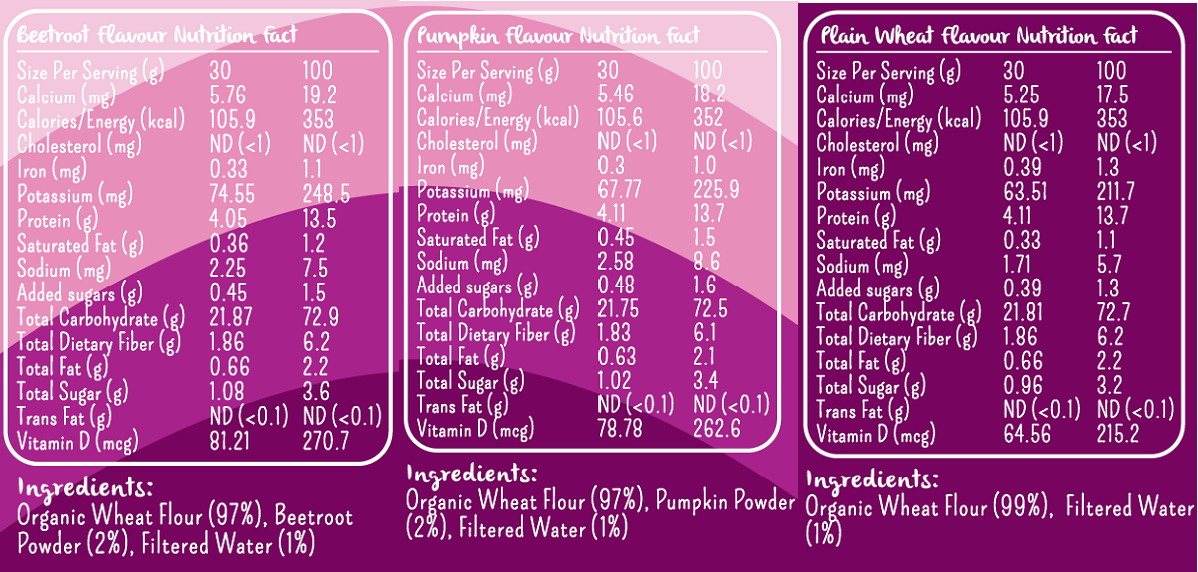 Direction of Use
Place a bundle of noodles into boiling water and stir gently for 6-7 minutes.
Drain the water. Add your favourite ingredients to enhance the taste.
Allow noodles to cool until a suitable temperature before serving to baby.

Storage Tips
Store in a dry, cool sealed container and place.
About The Brand – Love Earth
Love Earth is a brand established by Wide Tropism, to enable everyone to consume hygiene, with quality and affordable organic products – which could help in maintaining one's health and also help our one and only mother earth.
Love Earth brings everyone only ORGANIC & NATURAL products. Organic is commonly perceived as "expensive" products and is categorized as "high-end" products. BUT!! No more expensive in Love Earth. They provide everyone with the lowest cost they could give and promise to give the best quality they could.
Availability
Ready Stock.
Expiry date: 3.2024