Product Details
100% Organic Ceylon Cinnamon from India
No Chemicals & Preservative
Non-GMO
No added sugar
Compliments both sweet and savory dishes
Excellent source of Manganese, potassium, Vitamin K, and Zinc
Fights inflammation, support immune system, regulate blood cholesterol and sugar levels
Australia NASAA Organic Certified, Jakim HALAL Certified, KKM Mesti Certified
Also known as Cinnamon zeylanicum, Ceylon cinnamon is tan brown with a sweet and woody flavor. It is slightly different from the general cinnamon powder that is usually in the market, which is called cassia cinnamon. Ceylon cinnamon is brighter in color with a lighter and sweeter taste. It is made from the bark of a cinnamon tree where it is dried and ground to form a powder. It comes with a long list of health benefits such as strengthening the immune system, maintaining cholesterol and blood glucose levels. Completely natural with no added preservatives, coloring, or chemicals.
Ingredients: 100% Organic Ceylon Cinnamon Powder 100%有机肉桂粉
Benefits:
Excellent source of Manganese, magnesium, potassium, Vitamin K, and Zinc
Contains Beta-Carotene which is converted to Vitamin A to support eye health
Provides Anti-inflammatory and antimicrobial properties, thus, supporting the immune system
Maintain blood cholesterol levels
Contributes to heart health as it aids in blood flow through the body
Aid in maintaining blood glucose levels and improving insulin response
Improve cognitive function and reduce risk of cognitive decline and neurological conditions such as Alzheimer's disease
Rich in antioxidants which lower the risk of certain chronic diseases
Why Choose Love Earth's Organic Ceylon Cinnamon Powder 60g?
100% Organic (No Chemicals & Preservative)
Non-GMO
No added sugar
Made with high-quality ingredient
Contains no toxins that are usually found in cassia cinnamon (Normal cinnamon)
Certificates:
Australia NASAA Organic Certified
Jakim HALAL Certified
KKM Mesti Certified
Recommended Daily Serving Size
1 teaspoon (2.6g)
Provides the daily value of 5% dietary fiber, 20% manganese, 2% calcium, 1% iron, 1% copper, and 1% Vitamin K
Mommy's Corner
For Babies:
6 months and above, Ceylon cinnamon are generally safe to be added to food. However, use only a tiny amount and keep an eye for any allergic reaction.
For pregnant women:
Ceylon cinnamon is generally safe to be consumed in food. However, consume in moderation as too much cinnamon can cause side effects such as gestational problems.
Suggested ways to serve:
Add the desired amount as a seasoning on any food
Add Ceylon cinnamon drinks such as chai lattes, hot chocolate, and smoothies
Use as a baking ingredient to make cinnamon rolls, pies, pancakes, french toast, etc
Storage: Store in a dry cool place. Keep sealed in a tight container.
About The Brand – Love Earth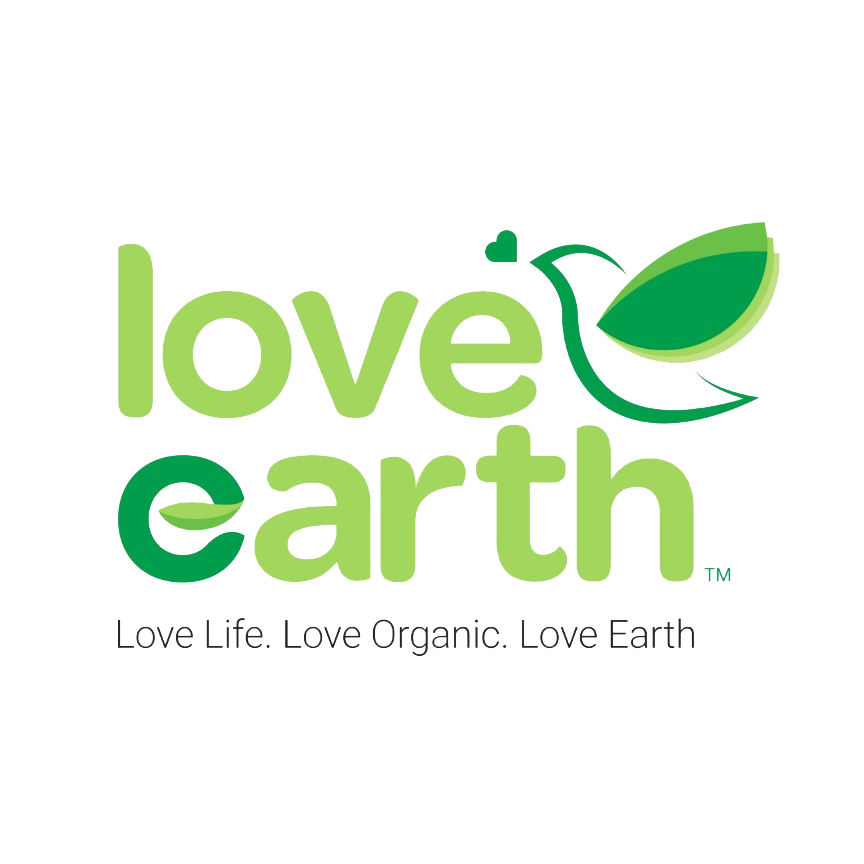 Love Earth is a brand established by Wide Tropism, to enable everyone to consume hygiene, with quality and affordable organic products – which could help in maintaining one's health and also help our one and only mother earth.
Love Earth brings everyone only ORGANIC & NATURAL products. Organic is commonly perceived as "expensive" products and is categorized as "high-end" products. BUT!! No more expensive in Love Earth. They provide everyone with the lowest cost they could give and promise to give the best quality they could.
Product Availability
This is a BACKORDER item.
Please take note that the waiting time for Backorder items is around 1-3 weeks from the date of payment, subject to stock availability. For orders outside Malaysia, there might be a shipment delay especially during peak holiday seasons. We will try our best to expedite all orders but in any cases that Backorder is cancelled, full cash/credit refund will be given. We sincerely appreciate your kind understanding and patience.