Product Details
100% Organic Extra Virgin Flaxseed oil
No Chemical, No Preservatives, No Additives, No Flavoring
Non - GMO
Cholesterol-Free
Using a cold-pressing, unrefined method to retain nutrients
Great plant source for omega-3 Fatty Acids
Contains 70% Polyunsaturated Fats and 50% Alpha-linolenic Acid
Improve Heart Health, Boost Brain Health, Regulate Blood Cholesterol and Blood Sugar Levels
Suitable for Vegans
Great for salads, dressings, sauces, and smoothies
Can be used for Face and Hair masks
USDA Certified Organic
Love Earth's Organic Extra Virgin Flaxseed oil is extracted from the seeds of Linum usitatissimum L. by cold expression (< 49℃) and filtration technique only. Without any refining, this technique allows the polyunsaturated and monounsaturated fatty acids and antioxidants to remain intact.
Flaxseed oil is an amazing source of Omega 3 fatty acids, mainly alpha-linoleic acid (ALA) which is the reason for its long list of health benefits. It can fight inflammation, improve brain health, Regulate cholesterol and sugar levels, and much more.
Our Flaxseed oil has a mild nutty flavor that can be used in almost any dish without compromising taste. Works great in salads, dressings, sauces, and even smoothies. Not only that but it can even be applied to the face and hair for hydration. It is completely pure and natural, with no added preservatives, additives, or GMO.
Ingredients: 100% Organic Extra Virgin Flaxseed Oil 100%
Benefits:
Loaded with omega-3 fatty acids
Fight inflammation
Improve heart health
Protect the brain from aging
Regulate blood pressure
Raise HDL "Good" Cholesterol
Prevent blood clots and keep arteries smooth
Reduce the risk of autoimmune diseases
Improve bone health
Support bowel movement, treat Diarrhea, and prevent constipation
Improve skin health by increasing hydration, and reducing redness, acne, and itching
Why Choose Love Earth's Organic Extra Virgin Flaxseed Oil?
100% Organic
Cold-pressed under 49°C
Unrefined, Extra Virgin
Non- GMO
Gluten-Free
Cholesterol Free
Using Organic Brown Flaxseed
70% polyunsaturated fats with 50% Alpha-linolenic Acid (HIGHEST in the market)
Certificates: USDA Organic
Recommended Daily Serving Size
10g
Contains 7g (70%) polyunsaturated fat and 2g (20%) Monounsaturated fats
Mommy's Corner
Babies:
Flaxseed oil can be introduced as soon as your baby can take in solid foods (usually 6-8 months)
Use a very small amount as flaxseed contains toxins that may be harmful in large amounts
Benefits:
Flaxseed oil contains high levels of Omega-3 fatty acids, mainly Alpha Linoleic Acid (ALA) which support brain health. It also contains antioxidants that help to enhance the immune system as well as fibers that help regulate bowel movements.
Pregnant & Breastfeeding:
It is recommended to avoid raw flaxseed and flaxseed oil during pregnancy.
There has not been enough research on the effects of flaxseeds during pregnancy. However, flaxseed oil has been linked to premature births and hormone imbalance in animal studies.
It is best to seek advice from your doctor.
Suggested ways to serve
Should not be used for cooking due to low smoke point
Easily swap with any type of oil in salads, dressing, and sauces
Add to shakes, juices, or smoothies
Use in face and hair masks to enhance skin moisture and promote hair growth
Storage: Keep in a cool and dry place, away from direct sunlight
Shelf Life: 48 Months
About The Brand – Love Earth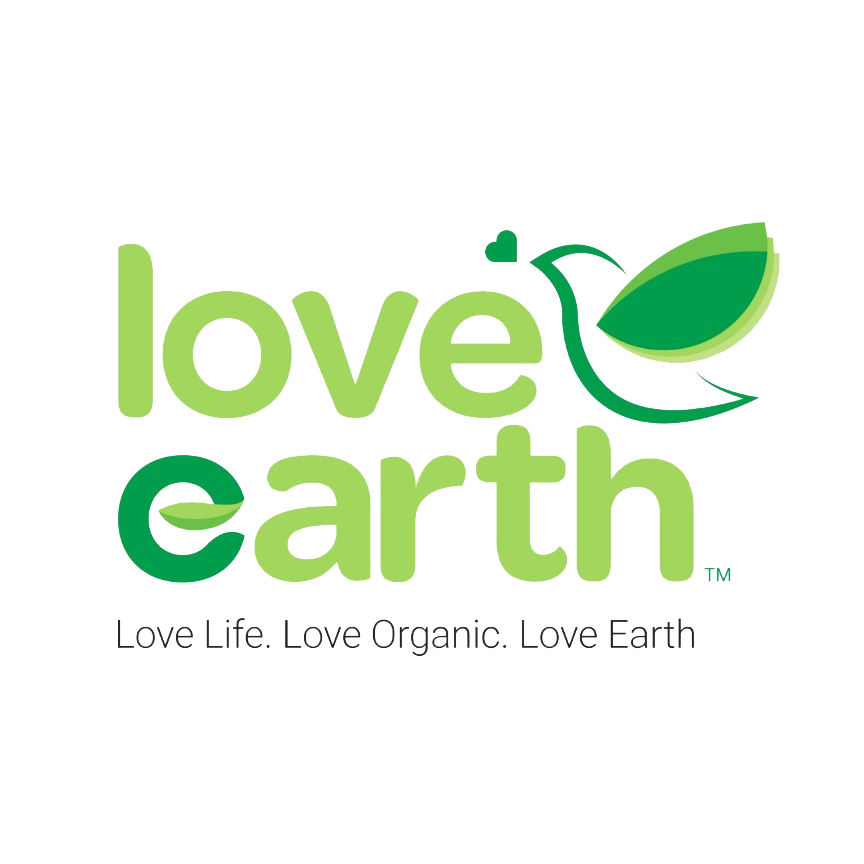 Love Earth is a brand established by Wide Tropism, to enable everyone to consume hygiene, with quality and affordable organic products – which could help in maintaining one's health and also help our one and only mother earth.
Love Earth brings everyone only ORGANIC & NATURAL products. Organic is commonly perceived as "expensive" products and is categorized as "high-end" products. BUT!! No more expensive in Love Earth. They provide everyone with the lowest cost they could give and promise to give the best quality they could.
Product Availability
This is a BACKORDER item.
Please take note that the waiting time for Backorder items is around 1-3 weeks from the date of payment, subject to stock availability. For orders outside Malaysia, there might be a shipment delay especially during peak holiday seasons. We will try our best to expedite all orders but in any cases that Backorder is cancelled, full cash/credit refund will be given. We sincerely appreciate your kind understanding and patience.