Product Details
100% Natural & Organic Ingredients
No Chemical Additives, No Preservatives, No Artificial Flavoring
No Genetically Modified Organisms (GMOs)
No Added MSG or Hydrolyzed Soy Protein
Free of Heavy Metals
Natural fermentation & aging for more than 6 months
Strong Umami and Aromatic Flavour
Great for flavor enhancing
Ideal for stir-frying, seasoning, condiment & dipping
Suitable for Vegan
Soy sauce (jiàng yóu, 酱油) is a liquid condiment invented in China around 2,500 years ago, during the Western Han Dynasty and it has spread throughout East and Southeast Asia where it is used in cooking and as a condiment. Soy sauce is traditionally made from a fermented paste of soybeans, roasted grain (usually wheat), brine (salted water), and mold cultures/yeast.
Love Earth's Organic Light Soy Sauce is traditionally made by boiling and fermenting organic grade soybeans, which are then covered with brine for more than 6 months, resulting in a thin, reddish-brown liquid with a pleasant natural fermentation flavor and aroma.
This savory sauce has a very rich umami flavor that pairs beautifully with meat and fish dishes as well as adds zing to your soups, salads, and dressings. No additives. No preservatives. No artificial coloring. No Genetically Modified Ingredients. No MSG. NO acid-hydrolyzed vegetable protein. No Heavy Metals. Just premium quality ingredients, carefully selected and processed to achieve that old-world taste. Less salt than conventional brands – yet bursting with flavor. The right product for those who love the well-balanced flavor and healthy low-salt products.
Ingredients:
Organic soy sauce 58% (brine water, organic soybeans, organic wheat flour, koji), water, salt, organic sugar & acidity regulator (lactic acid)
Benefits:
Contains isoflavones from soybeans
Salt Reduction (replace salt that is high in sodium)
Help prevent clot formation
Anti-inflammation
High antioxidant potency
Recommended Serving Size
1 tablespoon (15ml)
Suggested ways to serve
Use as marinades, condiments & dipping sauce
Add to soups, salads, and dressings for umami flavor
Suitable for all savory dishes
Storage: Keep refrigerated after opening
Shelf Life: 15 Months
About The Brand – Love Earth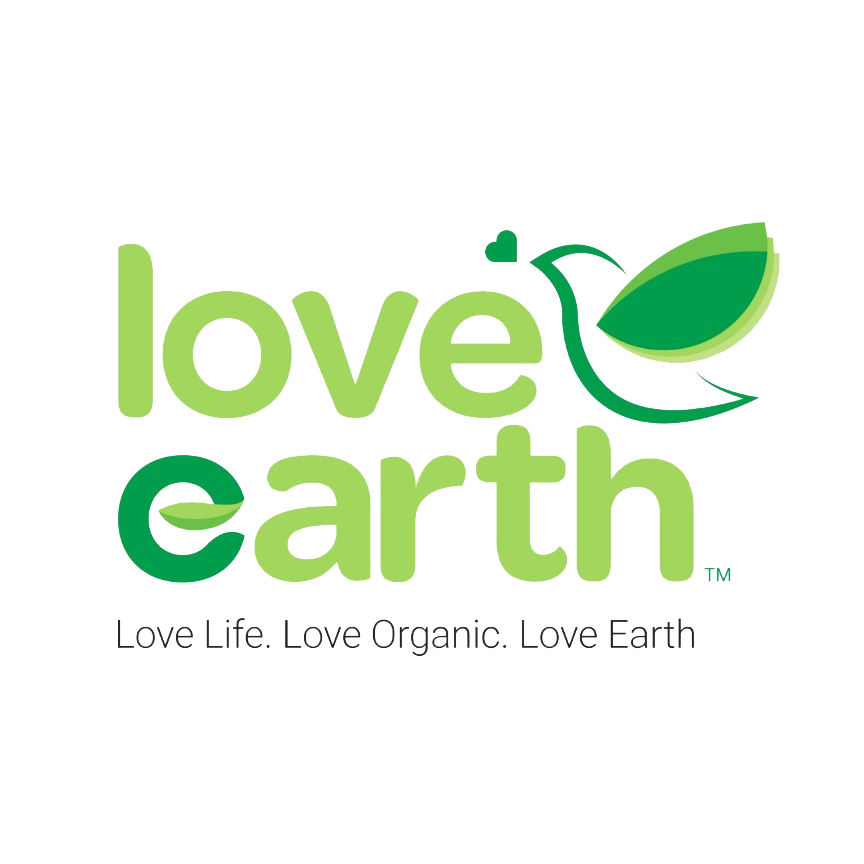 Love Earth is a brand established by Wide Tropism, to enable everyone to consume hygiene, with quality and affordable organic products – which could help in maintaining one's health and also help our one and only mother earth.
Love Earth brings everyone only ORGANIC & NATURAL products. Organic is commonly perceived as "expensive" products and is categorized as "high-end" products. BUT!! No more expensive in Love Earth. They provide everyone with the lowest cost they could give and promise to give the best quality they could.
Product Availability
This is a BACKORDER item.
Please take note that the waiting time for Backorder items is around 1-3 weeks from the date of payment, subject to stock availability. For orders outside Malaysia, there might be a shipment delay especially during peak holiday seasons. We will try our best to expedite all orders but in any cases that Backorder is cancelled, full cash/credit refund will be given. We sincerely appreciate your kind understanding and patience.