Product Details
100% Natural White Pepper from Malaysia, GMO & Chemical Free
Contains Manganese, Iron, Copper, Dietary Fibre
Prevents Inflammation, Headaches, Wrinkles, Lowers risk of Cancer
Add some SPICE to Life, Food recipe becomes so Healthy & Nice!
Jakim HALAL Certified, KKM Mesti Certified
A sharp and mildly spicy flavor, with a peppery smell that goes well with any dish. White pepper comes from the plant "Piper nigrum" where its ripe seeds are soaked in water to allow the skin to decomposing and then left to dry. It has a whitish-grey appearance as the outer darker skin is removed in the process.
Not only does white pepper bring an interesting flavor to your food, but it also contains an active compound called Piperine, which is responsible for most of the health benefits of white pepper. It can fight inflammation, support the immune system, and improve bone health. Completely natural with no added preservatives or chemicals.
Ingredients: 100% White Pepper Whole 100%纯天然白胡椒颗粒
Benefits:
Reduce inflammation
Promote healthy digestion by helping your body break down food more efficiently
Contains antioxidants that prevent oxidative stress and damage to cells which play a role in reducing the risk of diseases and cancer
Contains manganese for bone health, wound healing, and boosting metabolism
Contains iron which aids in the production of red blood cells and carries oxygen to all parts of the body
Why Choose Love Earth's White Pepper Whole 70g?
100% Organic (No Chemicals & Preservative)
Non-GMO
Made with high quality and pure ingredient
Certificates
Australia NASAA Organic Certified
Jakim HALAL Certified
KKM Mesti Certified
Recommended Daily Serving Size
1 teaspoon (2.3g)
Provides the daily value of 4% Manganese, 2% Copper, 2% dietary fiber, 2% Iron, 1% Phosphorus, and 1% Vitamin C
Mommy's Corner
Babies 6 months and above: it is generally safe to add mild spices such as white pepper powder to your baby's food.
However, use tiny amounts to ensure your baby can tolerate it and to avoid stomach upset.
Pregnant or Breastfeeding: It is generally safe to add white pepper to foods.
Suggested ways to serve
Add the desired amount as a seasoning to any type of food
Sprinkle on top of the food
Works well in stir fry, eggs, soups, meats, and salad dressing
Storage:
Store in a cool, dry place
About The Brand – Love Earth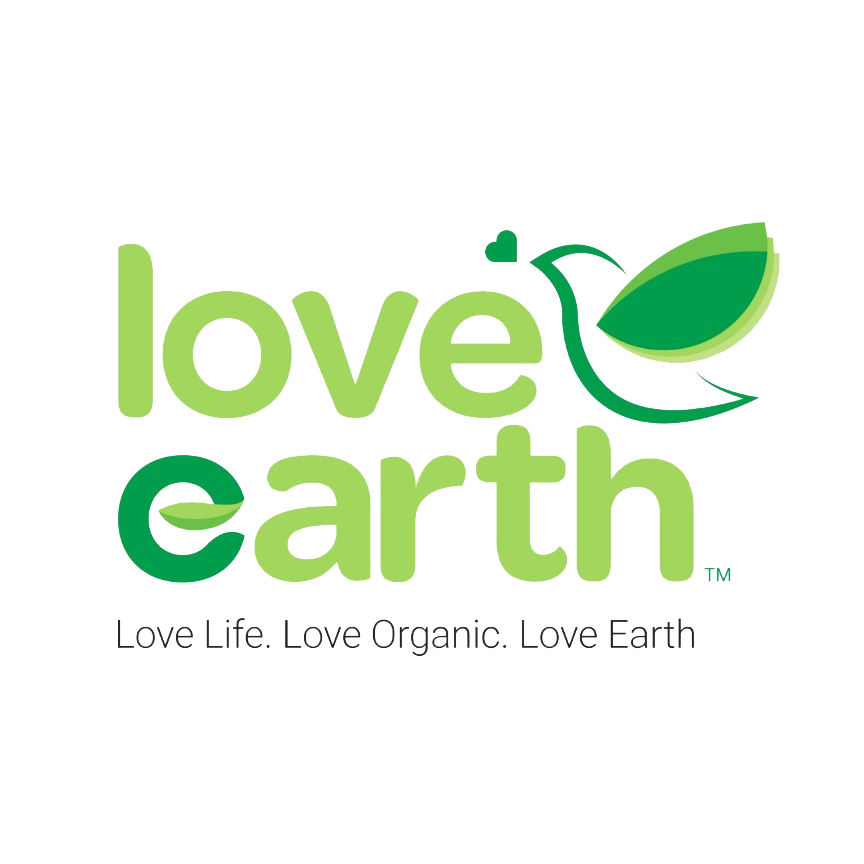 Love Earth is a brand established by Wide Tropism, to enable everyone to consume hygiene, with quality and affordable organic products – which could help in maintaining one's health and also help our one and only mother earth.
Love Earth brings everyone only ORGANIC & NATURAL products. Organic is commonly perceived as "expensive" products and is categorized as "high-end" products. BUT!! No more expensive in Love Earth. They provide everyone with the lowest cost they could give and promise to give the best quality they could.
Product Availability
This is a BACKORDER item.
Please take note that the waiting time for Backorder items is around 1-3 weeks from the date of payment, subject to stock availability. For orders outside Malaysia, there might be a shipment delay especially during peak holiday seasons. We will try our best to expedite all orders but in any cases that Backorder is cancelled, full cash/credit refund will be given. We sincerely appreciate your kind understanding and patience.