Product Details
100% Natural Ingredients
Crispy & Crunchy
No Preservatives, No chemicals, Non-GMO
Strictly no MSG Added
Without chili seeds (replaced with Organic Sesame Seeds)
Contains Rice Bran & Sesame oil for a healthier alternative and extra flavor
A healthier alternative to traditional Malaysian sambal or Chili Oil
Suitable for Vegetarians
Perfectly matched with Rice, Noodles, Dumplings, Stir fry, and many more
Made with natural and fresh ingredients, Love Earth's Crispy Chili Flakes will make you scream for more. It has rich umami and mildly spicy flavor with an extra crispy texture that will elevate any dish. It is a versatile seasoning that you may find yourself sprinkling on just about everything. Contains rice bran oil, sesame oil, and seme seeds - A healthier alternative to the traditional Malaysian sambal or Chili Oil. Completely natural with no added preservatives, chemicals, or MSG. Suitable for vegetarians.
Ingredients:
Rice bran oil 天然米糠油
Sesame oil 麻油
Fried garlic 炸蒜头
Fried onion 炸洋葱
Organic chili powder 有机辣椒粉
Organic chili flakes 有机辣椒碎片
Organic sesame seed 有机芝麻
Brown sugar 有机蔗糖
Himalayan salt 岩盐
Sweet soy sauce
Garlic powder
Onion powder
White pepper powder 有机白胡椒粉
Vitamin E
Benefits:
A healthier alternative to traditional Malaysian Sambal
Fortified with Vitamin E
Contains Rice bran oil - rich in Vitamin E which boost immense system and promote healthy blood vessels
Contains Sesame oil - rich in antioxidants and provide strong anti-inflammatory properties
Replace chili seeds with organic sesame seeds - High source of fiber, protein, calcium, and magnesium
Replace regular table salt with Himalayan salt - contains 84 different minerals and trace elements
Replace white sugar with brown sugar - less processed, wrestling in more nutrients retained
Contains fresh garlic & onion for rich flavor
USPs:
100% Natural ingredients
No preservatives, No chemicals, No GMO
Strictly no MSG added
Suitable for vegetarian
Without chili seeds
Fortified with Vitamin E
Recommended Daily Serving Size: 1 tablespoon (15g)
Mommy's Corner
Children:
Not recommended for children under 12 months
Pregnant women:
Generally safe to be consumed
Suggested ways to serve
Sprinkle crispy chili flakes or use as seasoning on any dishes
Ideal for dumplings, soups, noodles, fried rice, bread, stir fry, pizza, etc
Marinate meats
Make sauces and dressings
Storage
Keep in cool and dry places.
Away from direct sunlight.
Refrigerate unused portions.
Due to natural variations in colors, textures may differ from batch to batch.
About The Brand – Love Earth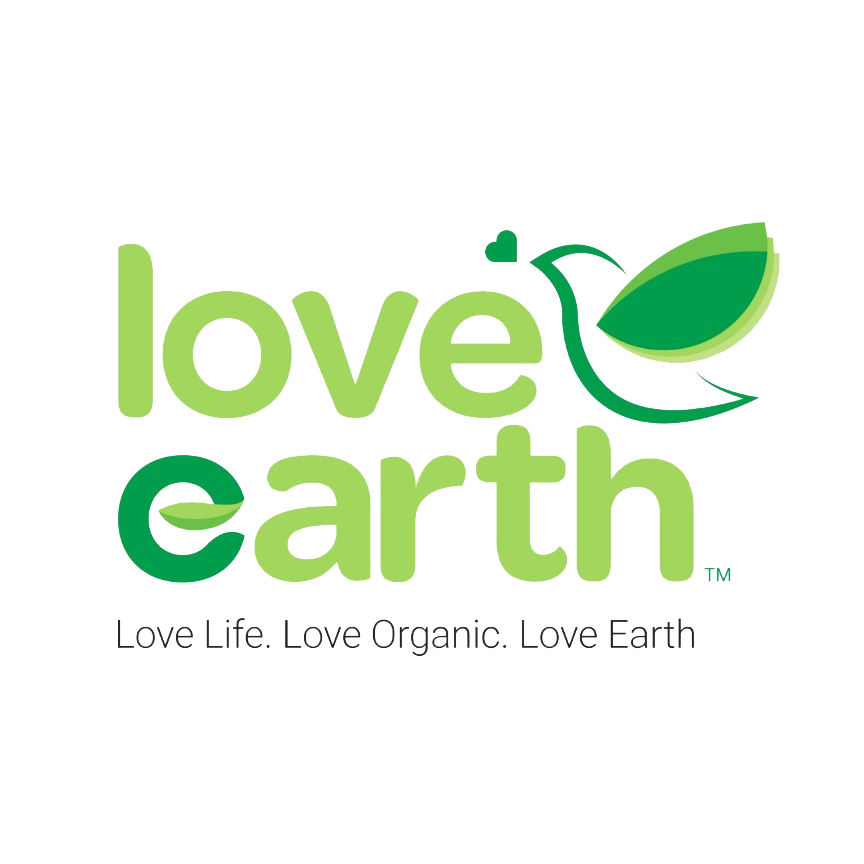 Love Earth is a brand established by Wide Tropism, to enable everyone to consume hygiene, with quality and affordable organic products – which could help in maintaining one's health and also help our one and only mother earth.
Love Earth brings everyone only ORGANIC & NATURAL products. Organic is commonly perceived as "expensive" products and is categorized as "high-end" products. BUT!! No more expensive in Love Earth. They provide everyone with the lowest cost they could give and promise to give the best quality they could.
Product Availability
This is a BACKORDER item.
Please take note that the waiting time for Backorder items is around 1-3 weeks from the date of payment, subject to stock availability. For orders outside Malaysia, there might be a shipment delay especially during peak holiday seasons. We will try our best to expedite all orders but in any cases that Backorder is cancelled, full cash/credit refund will be given. We sincerely appreciate your kind understanding and patience.