Product Details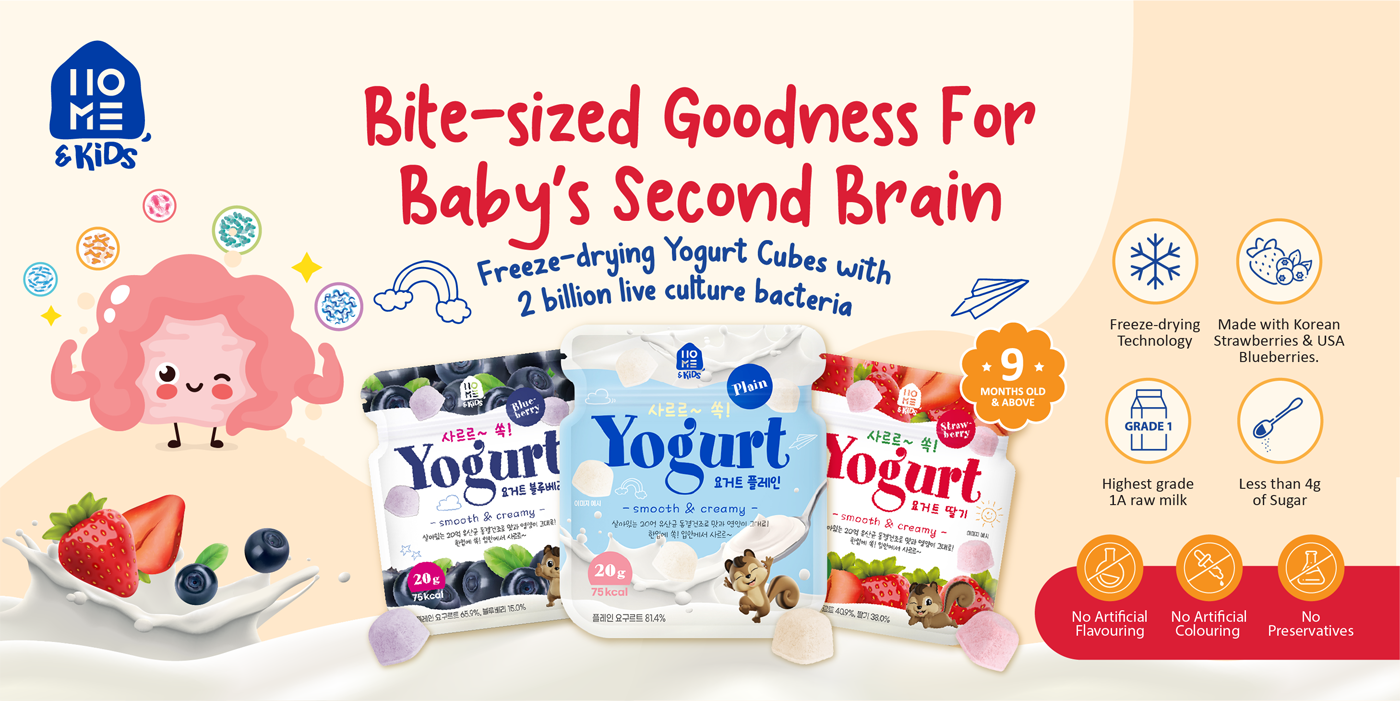 Suitable from 9 months old and above
Bite-sized Goodness For Baby's Second Brain
Freeze-drying Yogurt Cubes with 2 billion live culture bacteria
Made with natural ingredients and nothing artificial added, including real fruit and milk to provide a healthy snack your baby will enjoy!
No artificial flavouring
No artificial colouring
No preservatives
Why choose HOME&KiDS yogurt cubes?
1. Contains 2 billion CFU live culture bacteria for a healthy gut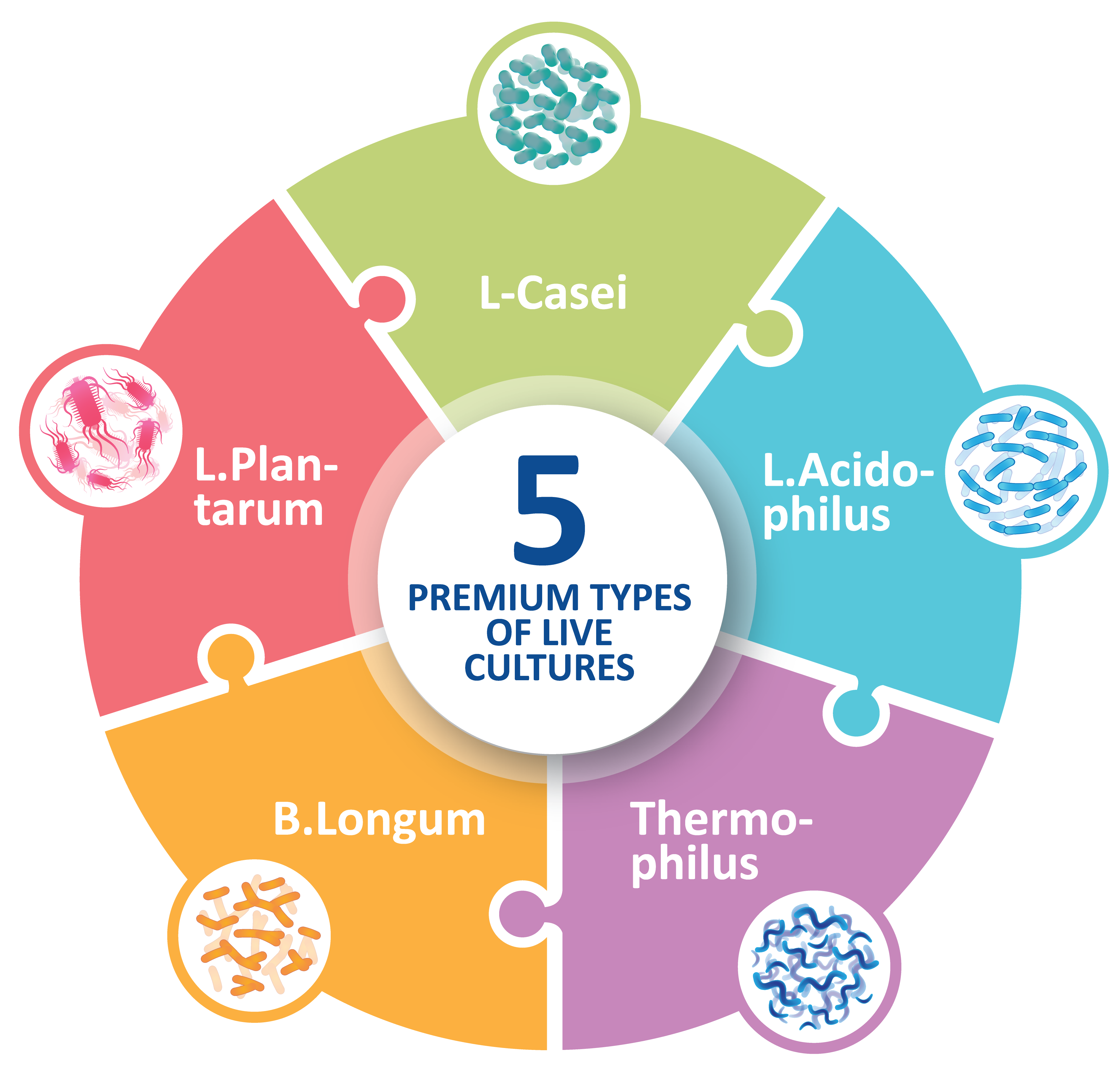 2. Nutritious and high quality
3. Baby-friendly snack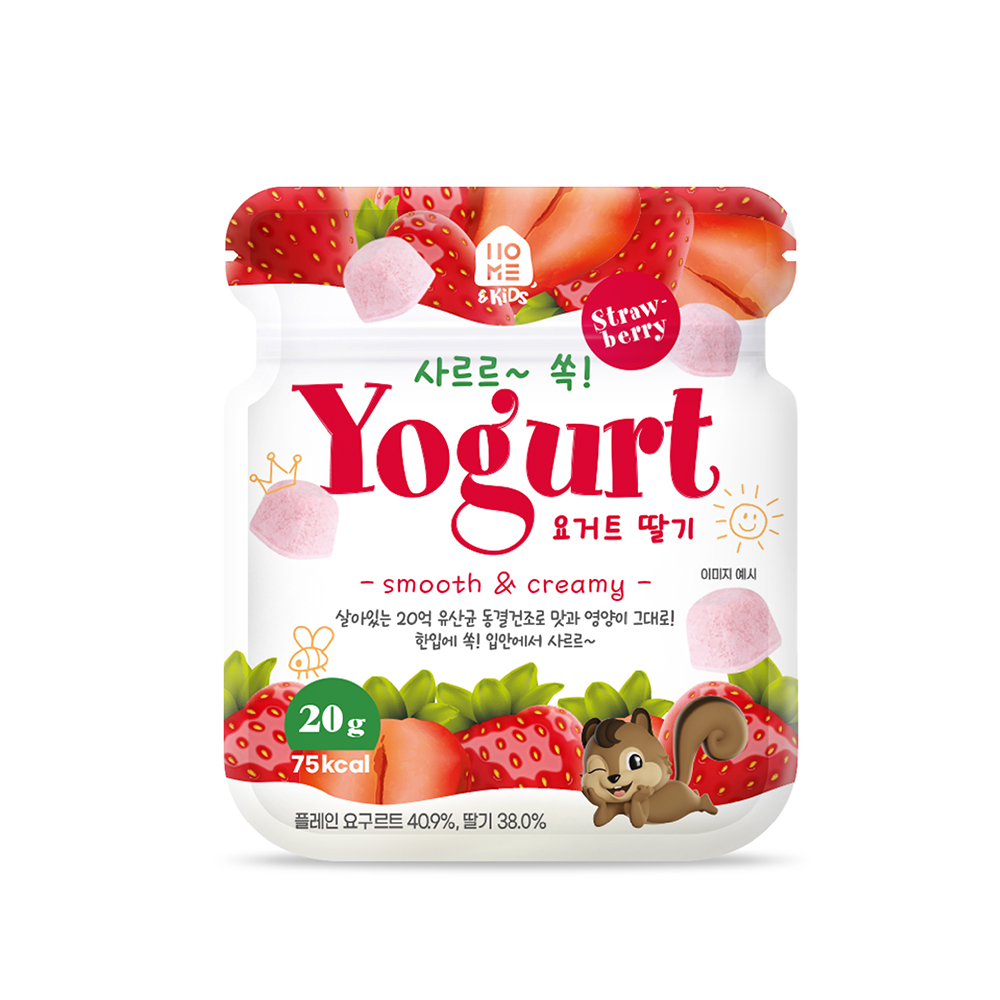 Ingredients: Pasteurized plain yogurt plain 40.9%, strawberry(Korea) 38.0%, chicory root extract powder, potato starch, mixed lactobacillus 5 kinds-L2 [mixed lactobacillus powder (Lactobacillus Casei, Lactobacillus Plantarum, Bifidobacterium Longum, Lactobacillus Acidophilus, Streptococcus Thermophilus), dextrin, vegetable cream] 0.6%. [Contains milk, soybean]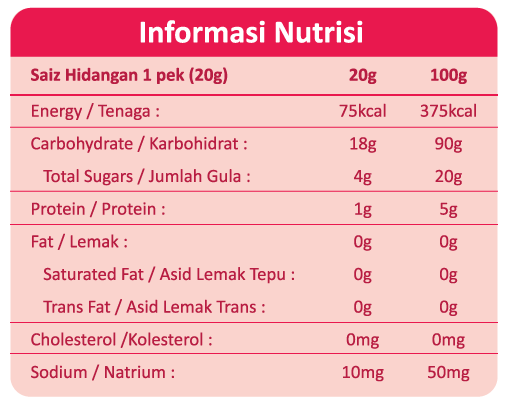 Storage: Keep in dry and cool place, avoid direct sunlight.
Brand - HOME&KiDS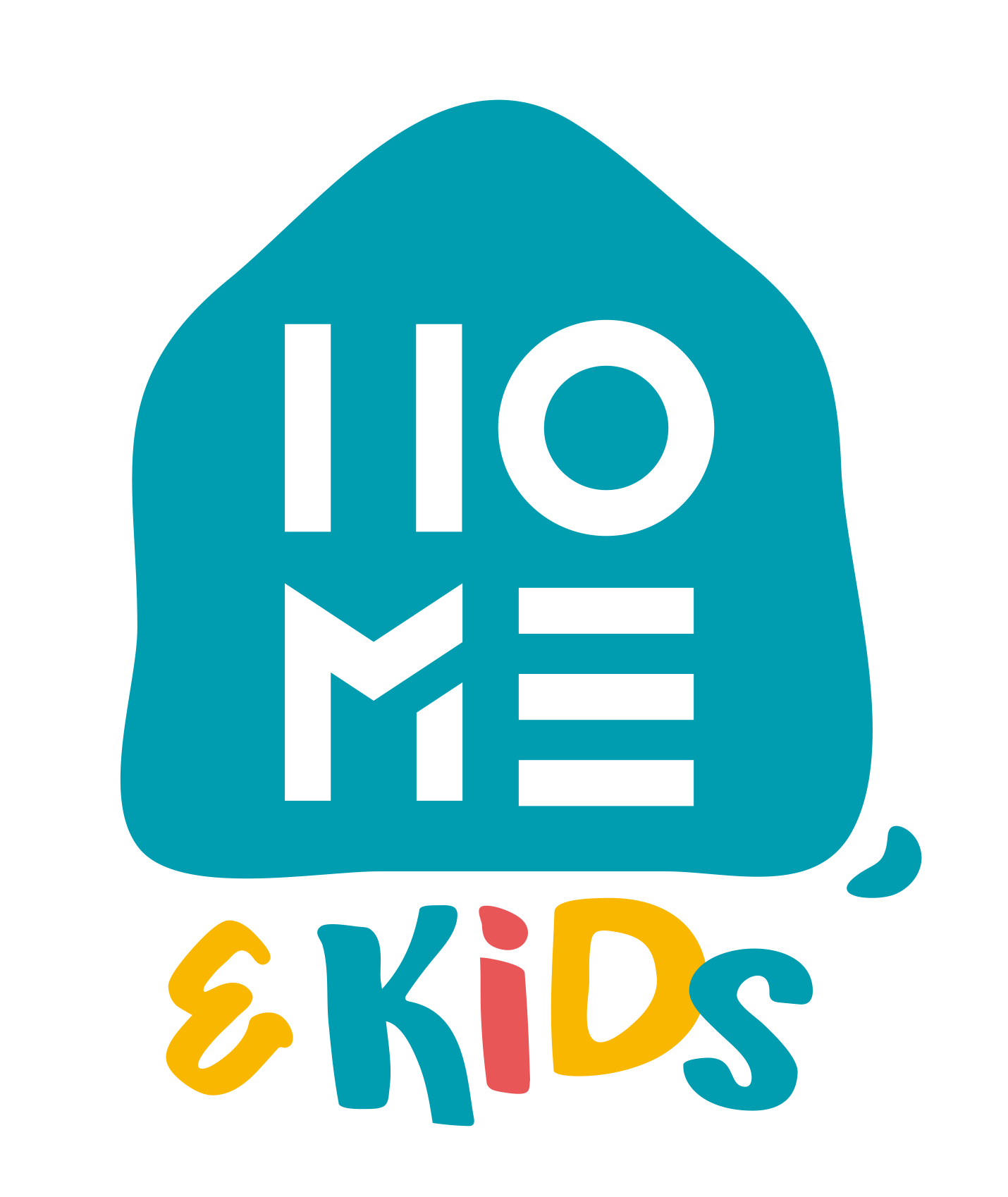 Product Flavor
HOME&KiDS Yogurt Cubes comes in 3 delicious flavors for healthy gut:
1. HOME&KiDS Plain Yogurt Cubes
2. HOME&KiDS Strawberry Yogurt Cubes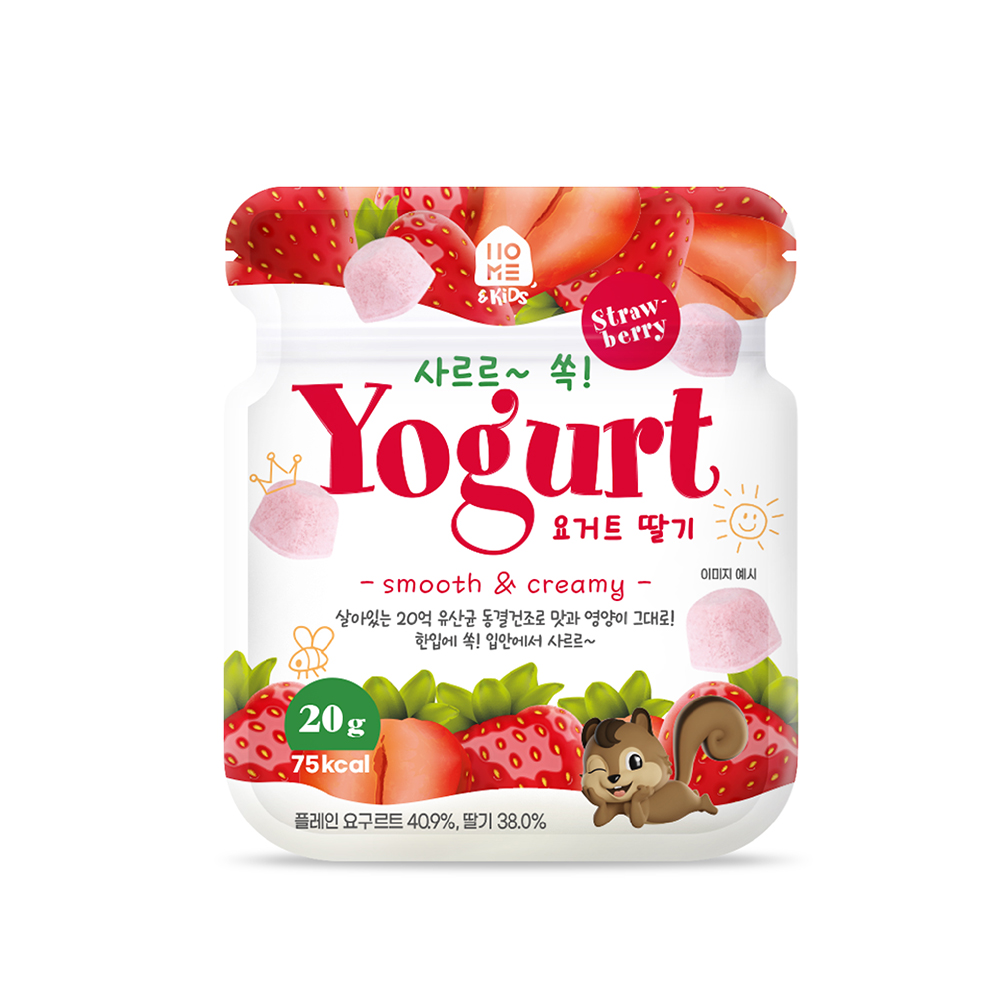 3. HOME&KiDS Blueberry Yogurt Cubes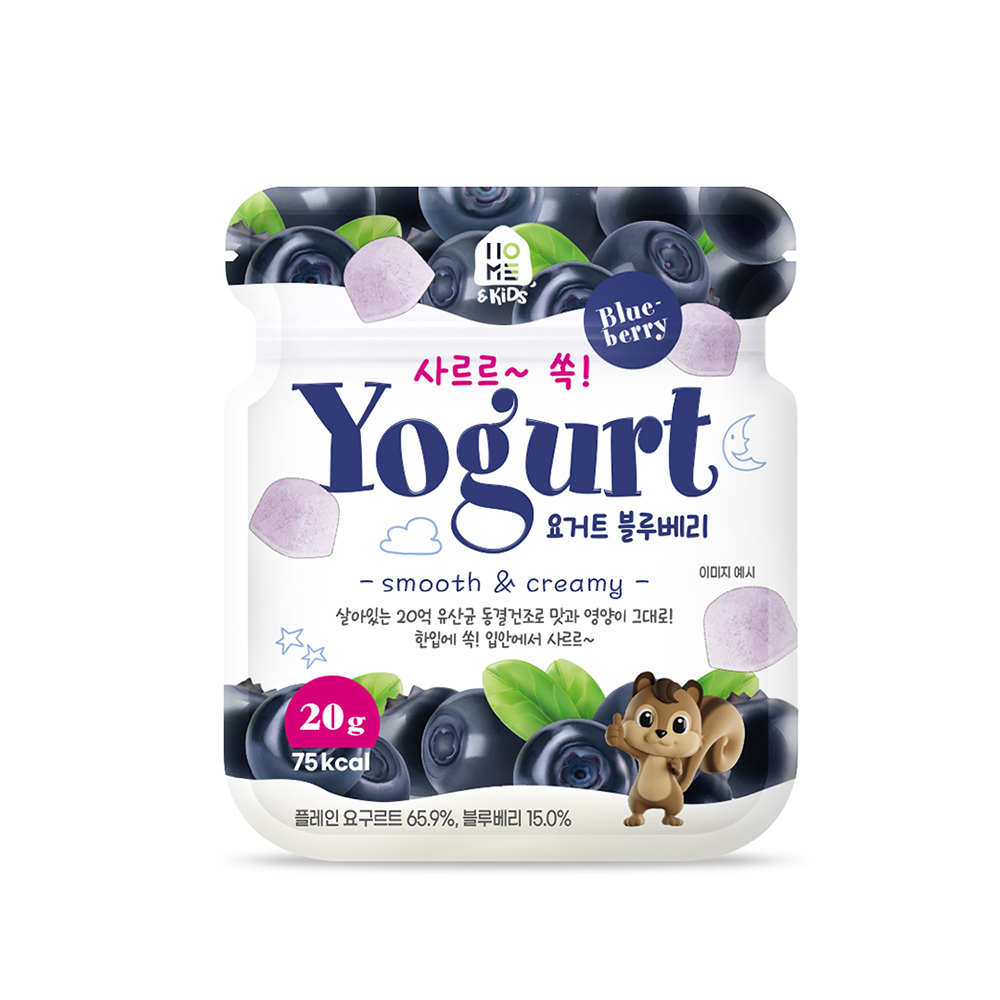 Product Availability
Ready Stock.
Expiry date: 4.2024