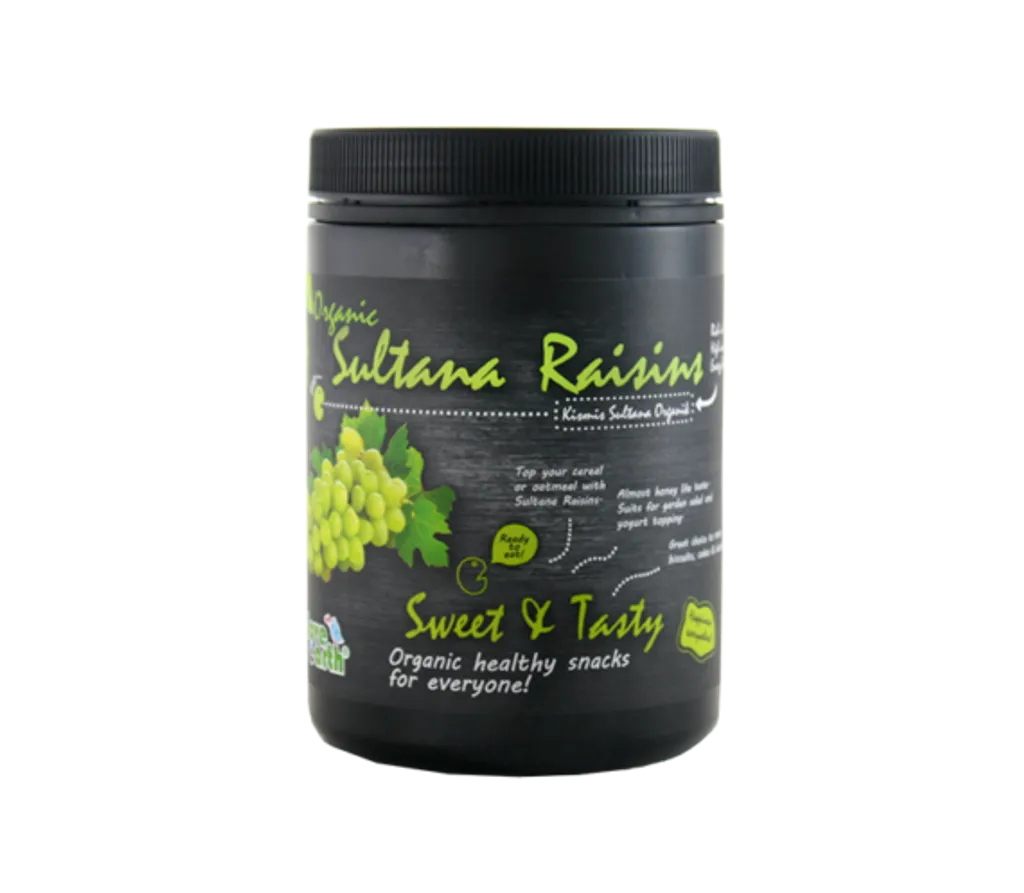 Love Earth Organic Sultana Raisins (450g)
Product Details
Craving for some snacks? Try this healthy alternative, conveniently packed for variety of choices.
Contains phenols, vitamin B1, B2 and various minerals. Phenols found in fruit have shown to have antioxidant activity.
Health Benefits of Organic Sultana Raisins
Relief from constipation, acidosis, anemia, fever, and sexual dysfuction
Helps in attempts to gain weight in a healthy way, as well as its positive impact on eye health, dental care, and bone quality
High-energy food supplements for mountaineers, backpackers, and campers.
How To Enjoy:
Consume direct as a snack.
Add organic sultana raisins to hot or cold cereal.
Add some sultana raisins to the batter when baking cakes, muffins or pancakes.
About The Brand – Love Earth
Love Earth is a brand established by Wide Tropism, to enable everyone to consume hygiene, with quality and affordable organic products – which could help in maintaining one's health and also help our one and only mother earth.
Love Earth brings everyone only ORGANIC & NATURAL products. Organic is commonly perceived as "expensive" products and is categorized as "high-end" products. BUT!! No more expensive in Love Earth. They provide everyone with the lowest cost they could give and promise to give the best quality they could.
Product Availability
Ready Stock.
Expiry date: 3.2022
---