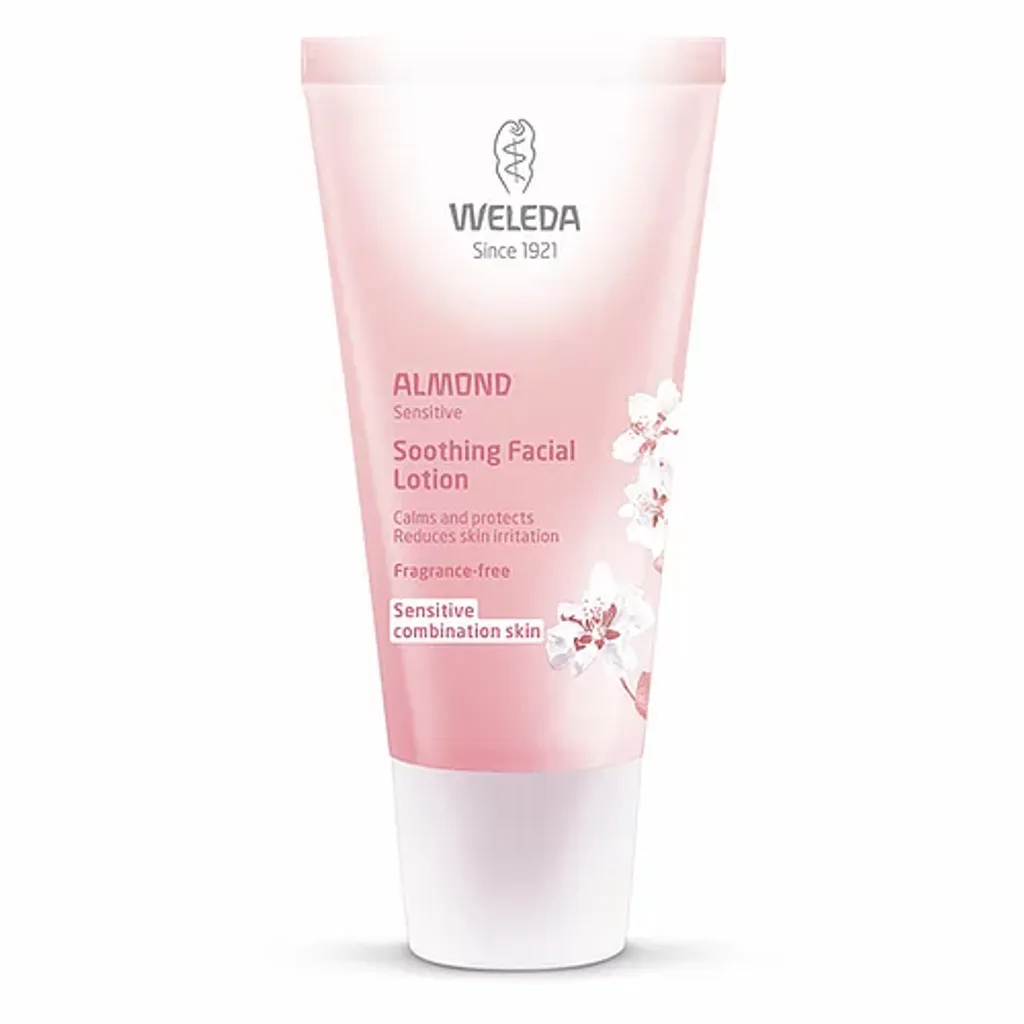 Weleda Almond Soothing Facial Lotion --30ml
Product Details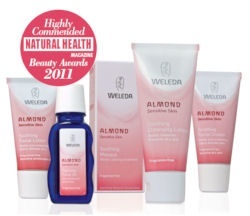 Weleda's Almond collection was highly commended in the category Best Eczema range.
Product Tested By Jenny Lewis – Ellie 2 Years - Jenny Awarded The Weleda Almond Soothing Facial Lotion 4.6/5
It moisturised my skin really well, but isn't at all greasy. It was very easy to apply. The tube is metal so easy to get the lotion out, especially when near the end of the tube. The lotion kept my skin nice and soft. It soaked in immediately which was great as I could apply my make up straight away afterwards. I liked the fact it was a metal tube, as although initially I thought it was quite clinical being metal rather than plastic, it was easier to get the lotion out and it was possible to get every last bit of lotion out which is often not possible with plastic tubes. It is fairly expensive; however it lasted for a while and was a great product so worth the money. It's made my skin very soft, and has calmed hormonal spots. I used to get areas of dryness around my nose which I no longer have. Since using the lotion 3 different people have told me how good my skin looks and that I'm glowing. Definitely one of the best I have used. I also like the fact it's more natural than some other moisturisers and the price isn't too bad either. (Source: bizziebaby)
Product Tested By Abi Lyes – Zoe 23 Months - Abi Awarded The Weleda Almond Soothing Facial Lotion 4.4/5
I thought the product looked nice, the packaging was clear and I liked the tube it came in. It had a good effect on moisturising mine and my husband's skin, I have slightly oily skin but he has pale sensitive skin and it worked well for both of us. The crème was easy to apply as it came out of the tube nicely and was smooth to apply. (Source: bizziebaby)
Product Tested By Kim Smith – Luke 2 Years and Ben 9 Weeks - Kim Awarded The Weleda Almond Soothing Facial Lotion 4.6/5
The nice pink colour of the tube and box makes it look very feminine, soft and gentle. The lotion is absorbed great and does not leave skin oily or greasy. It leaves skin soft and calmed. I used three times a day rather than just two as I felt by the afternoon my skin was dry again. It was very easy to apply as it is soft and absorbs well. It does not leave your skin looking white, oily or greasy. At first I was only using it night and day like it says, but felt I needed a top up during the day. I do have particularly dry skin though and felt it was very effective in helping with this. Rubs and soaks into skin almost instantly and does not leave a residue. I could dress/undress after applying it and it would not leave a mark on my clothes as it was absorbed easily into my hands. It is a great product, worth the money. (Source: bizziebaby)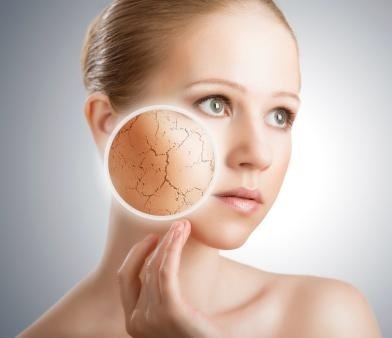 Weleda's Almond Soothing Facial Care is a fragrance-free specially for skin that is drier or more sensitive than usual, and anyone pronoe to allergies or dermatitis.
Organic sweet almond oil in Weleda Almond Soothing Facial Lotion gently nourishes sensitive skin and protects against moisture loss. Plum kernel oil, packed with antioxidant vitamins A and E, absorbs easily to soothe and calm sensitive or reactive skin.
Light and fast absorbing, this all-natural soothing formula leaves skin soft, calm and balanced, with no sensitivity in sight.
Hypoallergenic, fragrance-free and 100% natural

Calms irritation and strengthens skin's natural protective barrier

Packed with essential fatty acids to nourish and moisturize
Ingredients:
Water (Aqua), Prunus Amygdalus Dulcis (Sweet Almond) Oil, Alcohol, Glyceryl Stearate SE, Glycerin, Hydrolyzed Beeswax, Prunus Domestica (Plum) Seed Oil, Xanthan Gum, Lactic Acid.
How To Use:
Apply morning and evening to cleansed skin on the face, neck and chest, gently massaging in. Apply only as much as the skin can fully absorb.
For dry skin, as a result of health or environmental influence, Weleda Almond Soothing Facial Lotion can be used in combination with the more strongly protective Almond Soothing Facial Cream, or it can be mixed with a little Almond Soothing Facial Oil to produce a richer cream.
Tip: For intensive care we recommend Weleda Almond Facial Masque which works to stabilise and support the skin
If you have sensitive skin it is best to do a patch test on new, untried products.
About the brand - WELEDA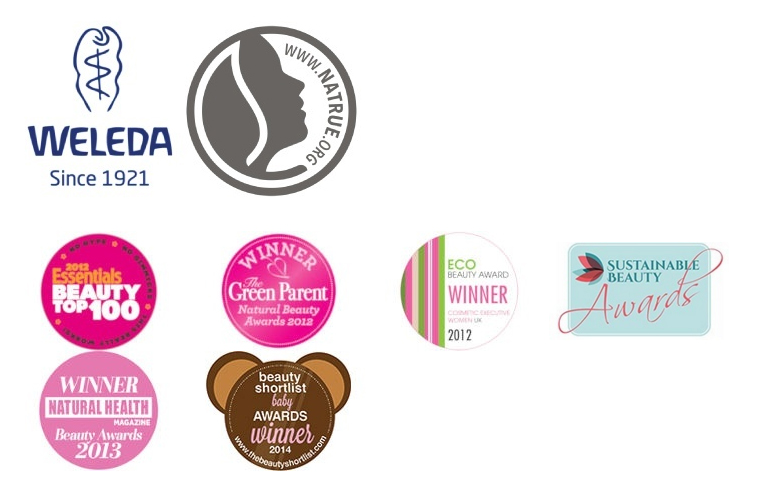 It all goes back to 1921 in Switzerland when a philosopher, Rudolf Steiner understood that a human body has the potential to heal itself, but sometimes it needs a little help. So Weleda was formed to make products that work holistically, supporting our own bodies' healing potential and the name couldn't have been more appropriate: Weleda is the name of the Celtic goddess of wisdom and healing.
Weleda products are totally natural. All Weleda products are guaranteed 100% natural by Natrue, an international kitemark to help you identify products that are genuinely natural. When you see the Natrue logo you can be assured the product is truly natural and free from artificial colours, fragrances and preservatives. Not only that – they have never tested on animals.
Product Availability
Backorder Item.
Please take note that the waiting time for Backorder items is around 1-3 weeks from the date of payment, subject to stock availability. For orders outside Malaysia, there might be a shipment delay especially during peak holiday seasons. We will try our best to expedite all orders but in any cases that Backorder is cancelled, full cash/credit refund will be given. We sincerely appreciate your kind understanding and patience.
---