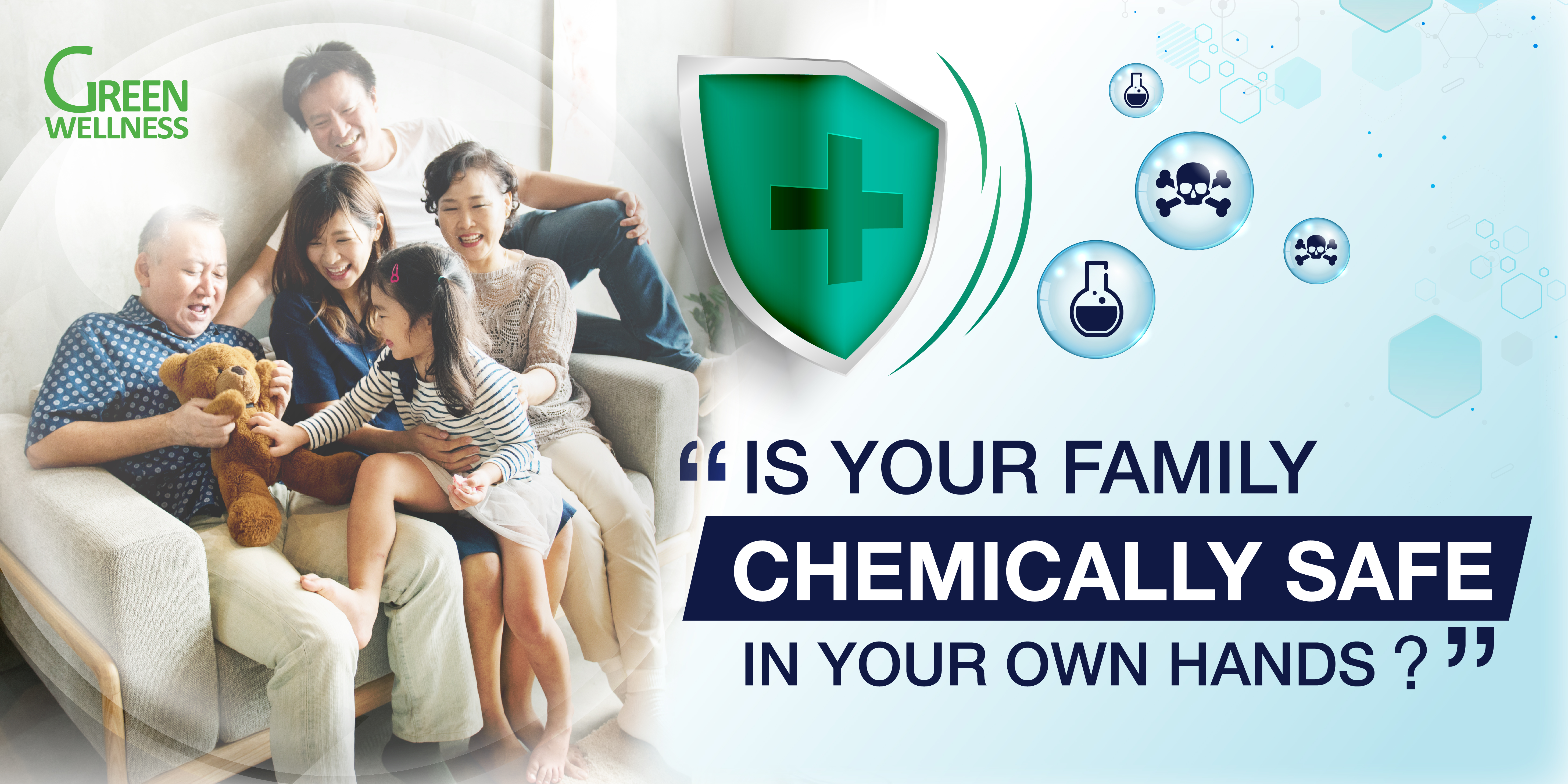 Every day, you are exposed to tens if not hundreds of chemicals in the food you eat, the air you breathe, the water you drink, the soil you step on and the products you use. While most chemicals are harmless and useful, you may be exposed to harmful synthetic chemicals that's slowly costing your health without realising it.
U.S. Centers for Disease Control and Prevention (CDC) has been biomonitoring more than 300 environmental chemicals present in humans. These synthetic chemicals may be unsafe and lead to a number of serious diseases, especially when they can gradually accumulate in your body.
Question is: what are these toxic chemicals?
Our research shows that the top polluting chemicals you should avoid but almost always presence are substances like pesticides, synthetic fragrance, BPA & phthalates, parabens, formaldehyde, PFAS, MIT and CMIT, triclosan, Butylated compound, Ethanolamine compound, QUATS, ammonia, chlorine, sodium hydroxide, 1,4 Dioxane, fluoride arsenic and mercury.
What could be the associated health problems?
For years, scientists have proven that chemical pollutants you are exposed to can be a real health threat to you and your family, by way of chronic disease, deformities, disorders and allergies. They include any type of cancer, asthma, skin disease, metabolic disorders, obesity, neuro illness, infertility, autism, attention deficit hyperactivity disorder (ADHD), epigenetic changes that may pass down through generations, and the list goes on.
How is your body exposed?
Your body may be exposed to chemical pollutants through air, water, skin care, cosmetics, toiletries and household products whereby the unwanted toxic chemicals can enter our bloodstream and sent to all the body organs.
Is chemical pollution really a concern?
Manufacturers often argue that small amount will do you no harm. Chemicals that get washed off can't harm you too, can it? It's true that some synthetic chemical present in products we use can be easily washed off before entering our bloodstream. Research also shows that detoxification and antioxidant diet plays an important role in reduction or elimination. However, bioaccumulation is the concern.
Variety of chemicals in tiny amounts from one exposure can be accumulated and build up from the multitude of exposure through products and environment you live in. Multiply that assault by your age and add 9 months in mummy's womb during pregnancy. Moreover, even if a chemical present in your body on its own doesn't cause harm, may turn into a highly toxic pollutant when combined with another culprit in crime giving raise to cocktails of chemical pollutants in our body.
Last but not least, bioaccumulation also means return and overflow of toxic chemicals to the ecosystem, possibly ending up in river and ocean and thus intoxication of food chain and our health eventually.
Our thoughts in conclusion
Don't you think it's time to stop collecting toxins in your body? Our take is thus to avoid and reduce products containing chemical pollution whenever and wherever possible! Always look for a safer alternative with better ingredients used if you can!
---
This article was written by Green Wellness Malaysia's Founder and Managing Director, Datin Dorph Peng.
Your thoughts, feedback and comments are most welcome. Please feel free to email [email protected]
---
Some safe options that may interest you:
---
DISCLAIMER: Content from this article is not a substitute for professional medical and healthcare advice, diagnosis, treatment, dietary, or safety advice, and may not be used for such purposes. Always seek the advice of your doctor, physician or other qualified expert with any questions you may have regarding a medical question, condition, or safety concern. Reliance on information presented on this article is at your own risk.